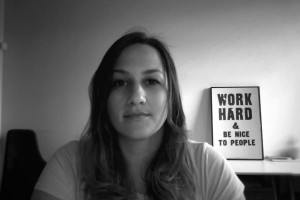 I have been told I have a quick mind, calm demeanor, and multi-tasking skills that would rival any computer. I incorporate those skills into different types of media productions. Whether I'm on location, on the Web or in an edit suite, I dedicate my time to streamline the project and make it run like a smooth machine.
I'm damn good at running a film production here on home turf or on travels across the states and globe. Full of boundless energy, I am constantly motivated to managing any shoot no matter the challenges. Big budget or small, it all requires the same devotion to the job. My excel sheets and Wrap books are works of art.
With over 15 years of experience in the media industry, I have repeatably been called upon for a range of projects. Production Manager, Producer, Post Supervisor, Interactive Project Manager, and Website design and coding. I love hard work, staying busy, and doing it all for the opportunity to work with awesome people making kick ass creative work.
It's easy to reach me about your next film production, post project, or venture on the Web. Just a phone call or email away.
Jennifer McGhee (Moore)
503.989.5068
jennifer@metology.net